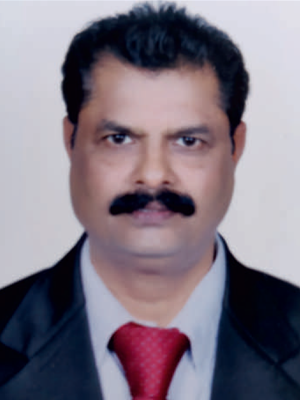 Classo Fernandes
Advance Diploma in Fire Engineering (NFSC)
Diploma in Industrial Safety
Vision Fire & Safety Engineering is a fullfledge Company for protection from fire providing consultancy for designing, services for supply and installation, maintenance, monitoring and retrofit of active fire fighting system also provide trained manpower if required. As a dedicated fire protection professional of 23 years of experience as an Ex-Chief Fire Officer in a regular fire services .We are committed to life safety and property. We provide the highest quality services through unparalleled customer support & technical knowledge.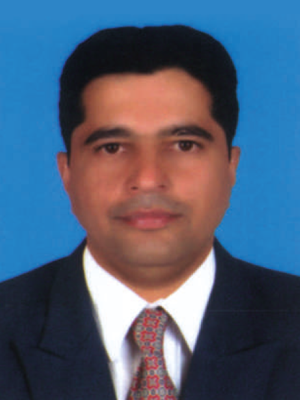 Sujit S Darge
Diploma in Fire Engineering
We provide practical guidance to assist companies in finding the right Fire engineering solutions for buildings. Ensuring acceptable solutions are provided to our clients which reflect the requirements of current health, safety and environmental legislation. We pride ourselves in the delivery of successful projects. We aspire to reach our goal through the application of best practices and the deployment of skilled professionals who provide strong, independent advice and solutions tailored specifically to client objectives.

Our Team
Sachin Raut
Diploma In Autocad And Draftsman
Head - Design & Operation
Exp. : 15 years
Ashish Bhagyawant
BE Mechanical NDT Leval II
Quality Manager
Exp. : 8 years
Nitin Naik
Safety & HSE Manager
Exp. : 10 years
Jolin Fernandes
Diploma In Fire Prevention
AMC Manager
Exp. : 5 years
Parag Mayekar
Project Co-Ordinator
Exp. : 10 years
Avinash Pathak
BE Mechanical
Site Engineer
Exp. : 2 years
Rahul Gupta
AMC Executive
Exp. : 4 years
Ronald Dias
Site Supervisor
Exp. : 4 years
Sachin Patil
Site Supervisor
Exp. : 8 years
Rajesh Upadhyay
Site Supervisor
Exp. : 5 years
Chintan Dalvi
Store Incharge
Exp. : 4 years
Rashmi Bhosale
Accounts & Admin Manager
Exp. : 12 years
Janice Correia
H R Executive
Exp. : 2 years
Mahavir Rajpurohit
Admin Manager
Exp. : 8 years
Sadhana Dange
Accounts Asst. Manager
Exp. : 4 years
Shilpa Itur
Asst. Purchase Manager
Exp. : 2 years

Tools, Tackles & Machinery
| | | |
| --- | --- | --- |
| 1 | Welding Rectifier | 10 |
| 2 | Welding Inverter Machine | 50 |
| 3 | Grinding Machine | 50 |
| 4 | Chopsaw Cutting Machine | 30 |
| 5 | Gas Cutting Machine Set | 10 |
| 6 | Chain Pully Block 1/2/3/5 MT | 10 |
| 7 | Motorized Hydro Test Pump | 5 |
| 8 | Scaffolding Set | 10 |
| 9 | Drill Machine | 30 |
| 10 | Tool Set | 30 |
| 11 | Core Cutting Machine | 2 |
Team On Field
| | | |
| --- | --- | --- |
| 1 | Operation Head | 1 |
| 2 | Business Development Head | 1 |
| 3 | Design Engineer | 1 |
| 4 | Autocad Draftsman | 1 |
| 5 | Project Manager | 1 |
| 6 | Quality Manager | 1 |
| 7 | Project Co-ordinators | 1 |
| 8 | Site In Charge | 2 |
| 9 | Site Supervisor | 14 |
| 10 | Safety Manager | 1 |
| 11 | Safety Officer | 6 |
| 12 | Fabricator | 2 |
| 13 | Fitters | 20 |
| 14 | Welders | 25 |
| 15 | Rigger | 15 |
| 16 | Helpers | 40 |
| 17 | Electrician | 5 |
| 18 | Electrician Helpers | 7 |